A Guest House Designed to Match a Tudor Style Home
The challenges for the architect -- Design the guest house in the style of the orginal Tudor main residence and completely reconfigure the working areas of the home: kitchen, family room, study and butler's pantry.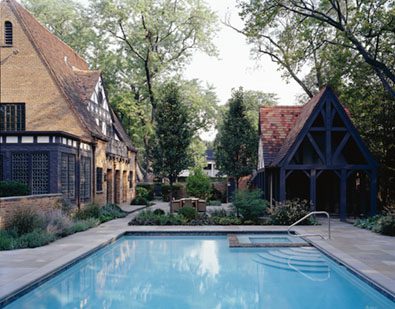 The challenge for the builder -- Find the materials and tools to replicate the charm and craftmanship of the original home: fasteners and nails to match the era, colors and textures to blend the old and new. The owner states: "Eiesland Builders had to hand-carve each of the beams to match the specifications of the originals. I was amazed at first -- then I was impressed."