Adding Large Windows to a Classic North Suburban Home
Two additions, a decade apart, challenged Eiesland Builders to match the materials and design of this north suburban home constructed in 1940. Large bay windows on each addition echo the original dining room design yet each has a unique character: one a bow, the other a bay.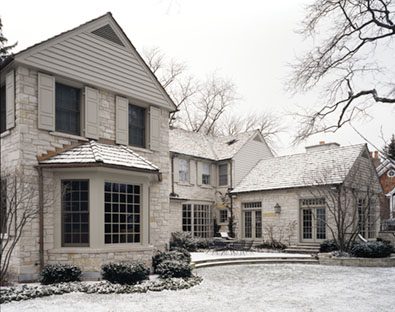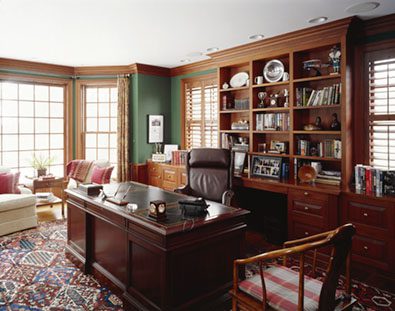 The office/study employs built-in mahogany cabinets and wood shutters to provide a traditional feel in a modern, efficent space. The family room/kitchen is a spacious, simple design highlighted by Eiesland's trademark moldings.
One private, one social - both comfortable and welcoming.