An Unassuming exterior masks grandeur and elegance. Inside this architect's home perched on a site between two ravines
When it came time for the architect to realize his dream home, he chose Eiesland — builder of many of his clients homes.
A stunning display of light pours in from southern and western exposures. As it magnifies the beauty of the design, it also illuminates the beauty of Eiesland Builders' craftmanship.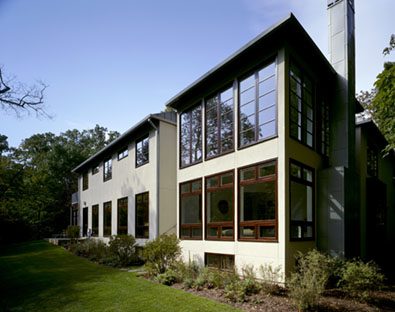 In the elder days of Art,
Builders wrought with greatest care
Each minute and unseen part;
for [God sees] everywhere.
— Henry Wadsworth Longfellow