Check Out Our Woodwork With a Tidewater Home
"The Eiesland folks surprised me when they brought in our new den's bay window already completed, everything done, and installed it in less than a day. The space was so hugh I was convinced it would take a week just to get the old window out!"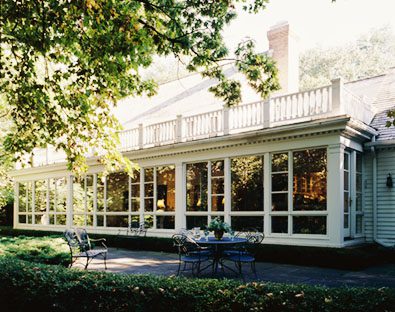 The owners of this North Shore home could not contain their enthusiam and the woodworking talents of Eiesland were once again put on display in re-vitalizing a South Carolinian Tidewater-style design. Built-ins abound upstairs and down, and Eiesland extended it's influence into enhancing elements of the entire back of the house.