An Open Living Space Reminiscent of Sky and Prairie
The setting connects prairie and orchard while the design brings both sunrise and sunset into the living space. In this case, the architect became the client, choosing Eiesland to realize this simple form clad in black zinc, ribbed roofing and horizontal siding. Oversized French doors, cypress flooring and sills, unpainted plaster, and sandblasted stainless steel hardware gently reflect the sky and prairie.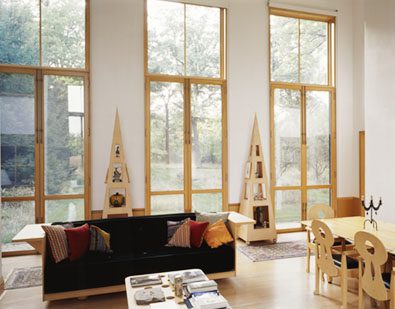 Eiesland Builders' craftmanship and woodwork highlight the harmonic proportions, flowing spaces and subtle light, details that have been brought together to create a simple, durable, and delightful place.