A Simple Scandinavian Home With Complex Secrets
Within the confines of this deceptively simple design, a complex array of mouldings, railing, walls and flooring blend blonde maple and stark white walls in bold Scandinavian style.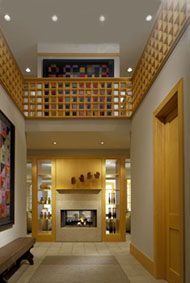 Full of light, broad rooms and high ceilings, every design element exudes simplicity and integrity. It's a woodworking marvel, exposing visitors to the Eiesland hallmark: elegance that is warm and invites the hand to touch.